0. First, press download in the SkinX App, and then the skin will be saved to your photo album.
1. Open Minecraft Pocket Edition and press on the hanger button in the bottom right corner of the screen.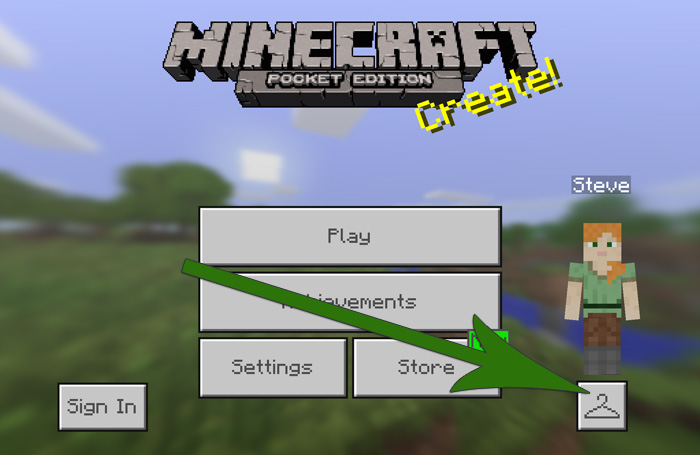 2. Press on Choose New Skin.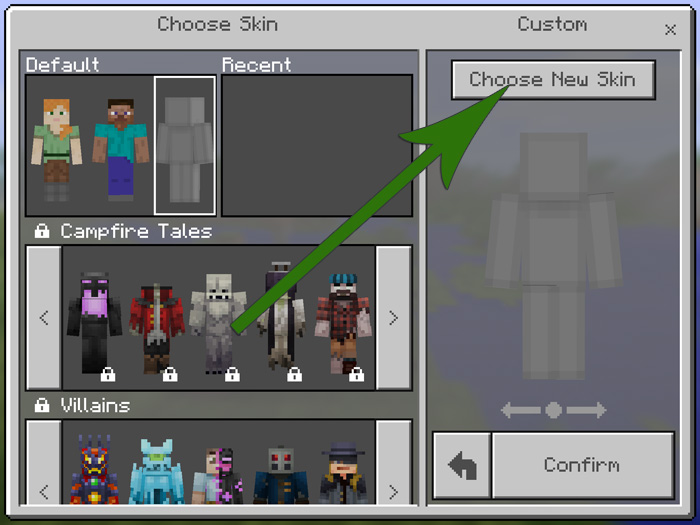 3. If Minecraft PE asks you to access your photos then press OK.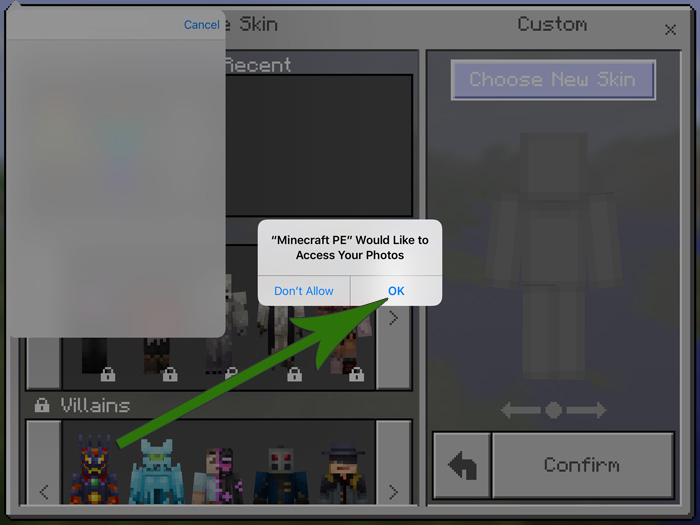 4. Press on All Photos.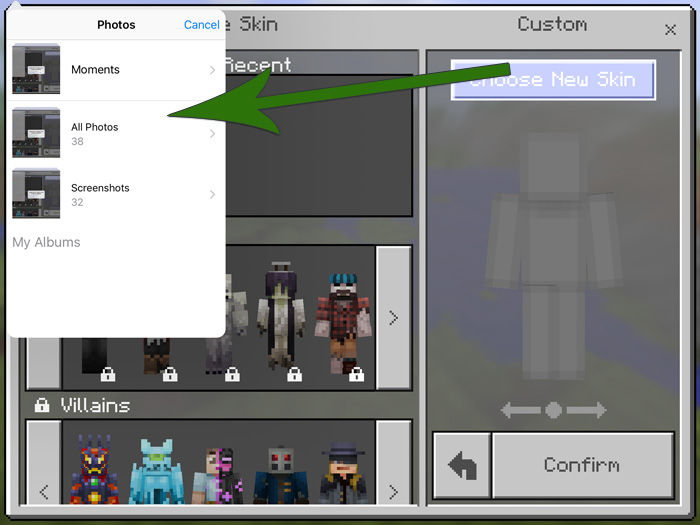 5. Next a gallery will open. Find the skin image among your images and select it.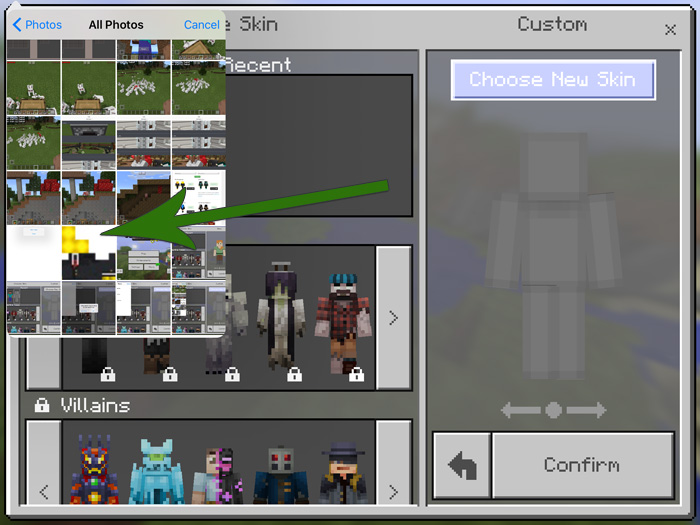 6. Choose the model which looks best for your skin. The difference is the arm sizes.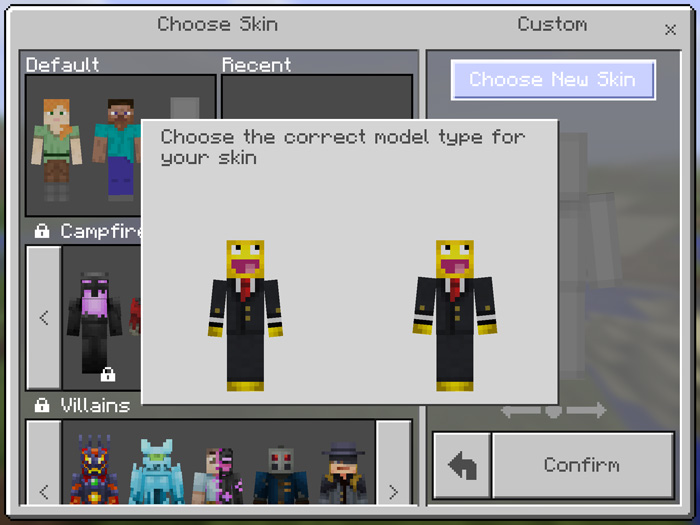 7. Make sure to press Confirm to confirm your new skin.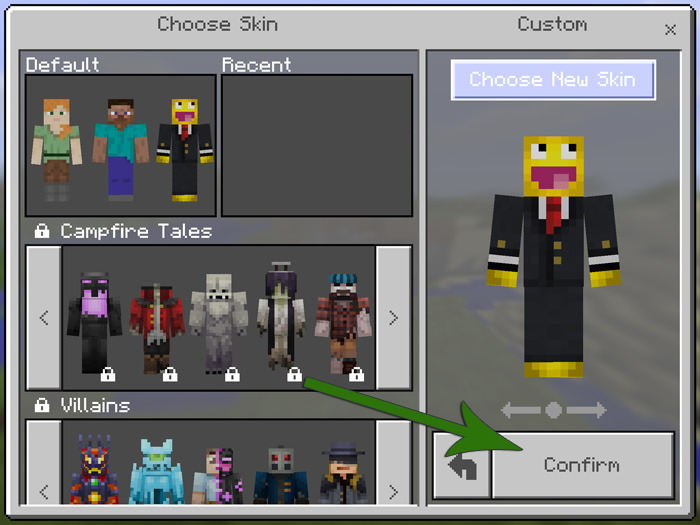 8. As soon as you open a world you will have your new skin.